"Direct Legal Indemnity Arrangement for Clients"
Historically, insurance of this nature has been arranged by solicitors, but whilst a lawyer will identify the legal risk, sometimes, little attention has been paid to coverage and premium comparison.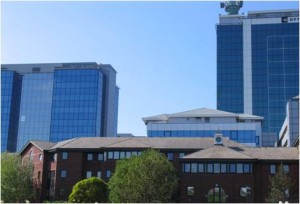 Our considerable experience in the market enables us to help structure policies, which are fully suitable both now and in future. Using differing heads of loss, we can build a policy that suits your business in the event of a claim. Where appropriate, we can conduct a full market comparison and we can set out the various options in an understandable format to allow you to make an informed decision when you are considering this complex form of insurance.
Our relationship with all the major insurers in this market means we have considerable buying power and can often negotiate substantial discounts. In a recent transaction we saved one of the main UK house-builders over £70,000.00, which was a price that was almost 50% cheaper than that obtained by the client's representatives by approaching insurers directly.
In summary, as a direct client to MOFS, you can expect:
A full assessment of coverage
Reduced time spent with due diligence involving your legal representatives, thus saving you money.
MOFS to act as your agent and not the agent of the insurer in negotiating the best possible premium and terms for you
A personal and efficient service and design a unique policy for you.
MOFS to be able to provide access to other insurance services an products