"Specialised Legal Indemnity services for Lawyers"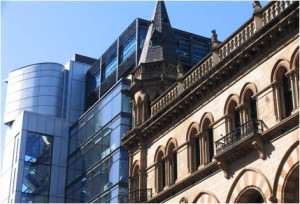 We have created an unrivalled proposal for this class of insurance.
You will receive the knowledge and speed associated with dealing direct with an insurer, combined with a whole of market comparison and support with claims handling from an independent broker, who will guide and advise you of your options.
Our offering for the legal industry is second to none. We can add considerable value to your practice, providing a single point of contact, thus saving you a significant amount of time and reducing your exposure to risk when organising title indemnity insurance for your clients. Unlike dealing direct with an Insurer, MOFS can mitigate your professional risk by providing advice led solutions to a diverse range of risks.
There is a reason our business has grown ten fold over the past few years. Try our service and find out why so many individuals from over 25 of the top 100 UK law firms regularly use MOFS to help procure legal indemnity insurance for their clients. A number of national firms use us exclusively to help manage risk as we have created a fully independent service with the ability to deal quickly with all their transactions from small residential properties to multi billion pound portfolio transactions.
The process from quotation to policy issue is fully compliant with FCA rules and we follow the SRA process, thus providing you with a full report and a draft policy in advance of a sale, where possible. This leaves you to concentrate on the important issues surrounding the property transaction, as our documentation needs little by the way of supplementary information from you.
In addition, via this web site we can offer you the opportunity to obtain your own quotations online, which can give you the flexibility of obtaining quotations 24 hours a day, 7 days per week. You will have the opportunity to bind cover online and download policies instantly.
In summary, when arranging cover for your clients through MOFS rather than direct with an Insurer, you can expect:
To deal with a single point of contact in order access the wider insurance market
A full market appraisal, where time permits and circumstances warrant Insurer product and price comparison
MOFS to know which market is most suitable for particular risks, thus saving time and money during the due diligence process
Detailed and professional advice in how best to arrange cover
Assistance in structuring cover correctly for your client including advice relative to the various heads of loss that may be relevant and guidance on setting sums insured accurately
Obtain access to online quotations by clicking the link provided