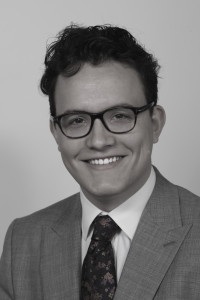 In business, it is nice to be recognised by others and it is increasingly common for companies to elicit feedback from their customers to provide verification that they are doing a good job. That process is usually controlled and within a specific question set. However, there are times when the recognition of the business is both a surprise and extremely welcome because it is unsolicited, not by application and purely the views of others.
This was the case for our Regional Development Executive, Samuel Gosney, who has recently been identified as one of the UK insurance industry's Young Guns which is a list of the most prominent up and coming talent in the UK insurance industry, compiled by Insurance Business UK.
The inaugural report shines a spotlight on professionals who are under the age of 35 and are revitalising the entire insurance industry.
Both we and Sam were extremely pleased to learn that out of the hundreds of young professionals within the industry, he was one of the few to be listed in the magazine, which is testament to the progress he has made within MOFS in the short time he has been with us. A copy of the article can be found by clicking here.
The link to Sam's profile on the Insurance Business UK website can be found by clicking here.
We are tremendously proud to receive this accolade as a business and in particular for Sam, who continues to develop his role within the firm and through the development of his accounts.