There's a reason we act for over 40% of the UK's top Law firms with Real Estate departments...
Legal indemnity insurance can be extremely complex, but by using MOFS' services, the entire process of gathering the information, approaching insurers, liaising with your clients, comparing cover being offered, advising the client, and placing the cover on risk is taken off your shoulders and placed firmly onto ours.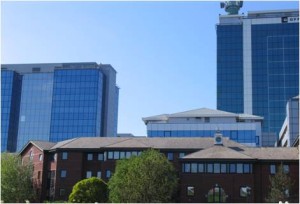 Our considerable experience in the market enables us to help structure policies, which are fully suitable both now and into the future.
We work with you and the client to help build a policy that offers adequate protection in the event of a claim. We will conduct a full appraisal of your requirements, conduct the relevant market comparison exercise, and present the options to you with the full remit of information requested. Unlike other legal indemnity brokers, as a chartered firm we have the ability to make formal recommendations for you and your clients, taking the regulatory burden away from you.
We have strong and longstanding relationships with each of the major insurers in this market, bringing considerable buying power and the ability to negotiate substantial discounts. In a recent transaction we saved a national house-builder over £70,000, providing policy terms that were almost 50% cheaper than that obtained by the client's representatives approaching insurers directly.
In summary, as a direct client to MOFS, you can expect:
A full assessment of coverage
A full independent appraisal of the market
The confidence that MOFS are acting as your agent and not the agent of the insurer in negotiating the best possible premium and terms for you
A personal and efficient service and a policy unique and suitable to your needs
Easy and expert access to other insurance services and products provided by the Mason Owen group