"Property claims may sometimes be unusual, but there is usually a way of ensuring the client receives indemnity".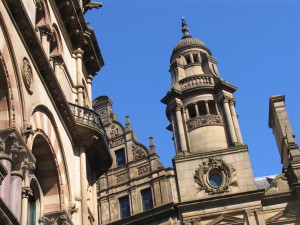 Whilst most claims that are made by our clients relate to the reinstatement of any Damage in order to put the property back to its pre-Damage condition, we have dealt with incidents which are not quite so straightforward and claims settlement needed to be negotiated in a far more bespoke manner, where our expert guidance ensured that the client received suitable financial recompense for the loss they had suffered
Diminution of value
An empty building suffered substantial malicious damage well into a six figure sum. As the building was not income producing, and unlikely to be so, the market value of the building was less than the actual cost of the repairs required. We negotiated a cash payment in lieu of reinstatement, representing the loss of market value of the building pre and post Damage, which was acceptable to the client and more importantly, the lender, who had insisted on being the recipient of all claims payments of a certain magnitude.
Poor workmanship
A client appointed a contractor to convert a former chapel into student accommodation. Whilst the contract was finished and handed over in time for the new academic year, it soon became apparent that the works were sub-standard and major repairs were needed. Unfortunately, the contractor was placed in administration immediately upon completion of the works, and it was unable to make good its obligations to rectify the defective workmanship. Whilst the actual cost of rectifying defects is not generally insurable, we negotiated settlement in regard to the subsequent Damage that was caused as a consequence of the Defects, and we also successfully claimed on behalf of our client against the contractor's liability insurance in regard to a lot of the financial losses that our client had incurred.