"The real test of insurance is in dealing efficiently with claims".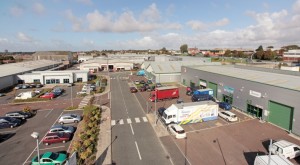 We employ a dedicated Claims Team to ensure that our clients receive the indemnity that they are due and to ensure that you are advised appropriately in relation to the more complex issues arising during the settlement process.
Case Study – Property
A property suffered a malicious fire. The property was tenanted and was immediately demolished,  as it was in an unsafe state. To protect their rights, the tenant invoked the Fire Prevention Metropolis Act 1774 to protect their interest. We successfully negotiated a generous settlement for our client, at all times ensuring that both the Client and Insurer obligations were met, both to the Tenant and the Bank who had an interest in the property.
Case Study – Business Interruption
A Pharmacy was situated next to a doctor's surgery. The surgery suffered a fire and burnt to the ground, thereby severely affecting the footfall, and trading profit of the pharmacy. Due to the existence of a Suppliers Extension under the pharmacy's Business Interruption policy arranged by us, they were reimbursed for the  loss of profit they suffered, enabling them to continue trading.