"We provide commercial insurance solutions for a whole range of businesses from sole traders and SMEs to large PLCs".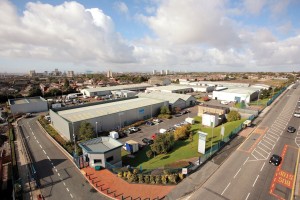 Our experienced and highly skilled team will discuss the needs of  your business with you, and tailor policy cover to ensure your requirements are met, offering protection against the risks you face.
Backed up by a first class claims service, you will have access to  a professional, knowledgeable team with whom you can work in partnership and build a long term and reliable business relationship.
We arrange insurance for businesses in the retail, wholesale, distribution, professional and voluntary sectors.
If your business is a Shop, Office or Surgery there are 'Package' policies available, offering suitable protection which can include most heads of cover that a business will require. The basic policy would cover contents, stock and fixtures and fittings on an all risks, loss or damage basis, plus other more trade specific options such as loss of money, deterioration of frozen stock, business interruption, legal expenses insurance and loss of licence can be included to extend the core covers.
Commercial Insurance
We can provide a Commercial Combined or package policy that is competitively priced and dependent on your needs can be tailored to your business. Cover can include:
Material Damage
Protects your material property such as buildings, contents, stock and equipment. It is essential that when arranging cover that sums insured are set correctly as failure to do so could result in a claims settlement being short of the amount required to reinstate the property.
The effect of inflation on rebuilding costs and general prices should be taken into account in ensuring that sums insured are adequate. General indexation of buildings and contents sums insured can be used as can Day One Average, where significant uplifts to sums insured can be incorporated. In relation to large fluctuations of stock, seasonal increases or stock declarations can be used to reduce the risk of being under insured.
Cover can be arranged on an all risks basis or to cover specified perils, but overall, the policy can be written to suit individual requirements.
Business Interruption
Alternatively known as "Loss of Profits" or "Consequential Loss" insurance, this class of insurance is essential in terms of business continuity. In terms of ensuring the impact of an insured loss is not catastrophic, the policy generally provides financial compensation following an insured loss, which results in a reduction of your gross profit and enables you to continue trading. Many businesses fail within the first 3 months following a significant loss where there is no Business Interruption cover, even where there is adequate Property Insurance.
The policy can be arranged to cover loss of gross profit, rent or general income and requires that you identify an indemnity period, which is the period extending from the date of the loss until the time at which the policy ceases to indemnify you. The period is often shown as a standard period of 12 months, though longer periods of up to 60 months are not uncommon. Care needs to be taken when setting an indemnity period as whilst the default position of Insurers is to provide a 12 month period, it is often not long enough to cater for the actual needs of the client.
Specialist extensions can be included depending upon trade, such as loss at suppliers premises, customers premises, in transit and loss at public utilities, but in general, this class of insurance is essential to any business continuity plan.
Employers Liability
This is a compulsory statutory class of insurance, which insures your legal liability to pay damages and costs when employees are injured during the course of their employment with you. It is usually rated on the trade or business of the insured and premiums calculated upon the wageroll of the business in question.
Naturally, certain trades, including those involving work offshore, at height or involving certain chemical processes or involving high concentrations of dust or fibers present a higher risk to insurers, but we are able to identify the relevant risks with our clients and provide you with the necessary cover with, in some cases, specialist insurers.
The fines imposed by the Health & Safety Executive for not arranging suitable cover can be very high, so it is essential that appropriate cover is arranged. Insurers are now required to also collect an "Employer Reference Number" (ERN) to assist in the tracing of policies previously arranged through the Employers Liability Tracing Office (ELTO). The ERN is the payroll reference of a business as issued by HMRC, and in future, Insurers will require the ERN in order to provide insurance cover for this class of business to fulfill their own statutory obligations, unless the firm has an exemption, or for one of a number of valid reasons, does not have an ERN.
Public and Products Liability
Legal liability can arise through contract, tort at common law or through statute. The main way to cover yourself against claims made against you by a third party for injury or damage is to arrange Public Liability Insurance. If injury or damage is caused by products or services you have sold or supplied, your policy will also need to cover product liability.
You will be required to set a limit of indemnity, which will apply to each and every claim, though in relation to products liability cover, the limit of indemnity is provided in aggregate during any one period of insurance.
For manual trades involving work away from your property, Public Liability Insurance can be rated on the wageroll of the firm, but more usually, turnover is used to assess the size of risk. The trade of your firm is also important as certain trades present higher risks to insurers than others.
Don't Get Caught Out By Under-Insurance
One of the major causes for dissatisfaction following a claim, is when insurers do not pay a policyholder's valid claim in full. The reason for this could be a legal principle called "Average" which allows the insurer to reduce the claim settlement if the policyholder has not arranged cover at the correct levels. As an example, if a client only insures its property at two thirds of the correct replacement value, the insurer has only received two thirds of the correct premium for the risk and is therefore entitled by law to only pay two thirds of the claim.
This under-insurance can obviously have severe financial consequences in the event of a loss, and it is therefore vital that policyholders fully understand how to set their sums insured correctly. Please click here for guidance on some of the more common pitfalls to look out for, so that you can arrange cover correctly in order to ensure you do not fall foul of the Condition of Average.
Click here to read MOFS 'Don't Get Caught Out!' guide.
Have you also considered the risks of:
Loss of Money
For accidental loss or theft of money pertaining to the business.
Goods in Transit
Protecting your property whilst in transit.
Specified Items
'All Risks' cover for specified property either in the UK, EU or Worldwide.
Computers
'All Risks' cover, including transit and loss of data, for computers and associated equipment.
Legal Expenses
Legal Helpline and coverage of fees under a range of defined circumstances.
Engineering
Statutory Inspections of plant and Sudden and Unforeseen Damage cover options available.
Directors & Officers Liability
Provides financial protection for your personal liability whilst acting as a director or officer of your company.
Business Travel
Typically provides, amongst other cover, indemnity for medical expenses incurred whilst on an insured journey outside of the UK.
Group Personal Accident
Provides for compensation for an accident which results in death or disablement.
Environmental Impairment
This relatively new cover which responds to the EU Directive that exposes companies to the cost of clean up following a pollution incident or contamination incident. It can cover historic and gradual pollution and the costs of clean up to soil and water.