"In June 2007 Mason Owen Financial Services Ltd was proud to be one of the first insurance brokers in the UK to be awarded the prestigious title of "Chartered Insurance Broker" by the Chartered Insurance Institute (CII)."
This title is only awarded to firms committed to developing and maintaining the knowledge and capability of their people so that they can deliver good quality and appropriate advice to you.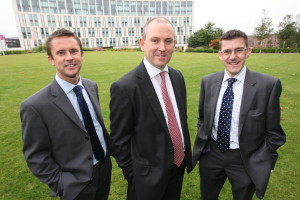 Chartered status is granted by the privy council of the CII and is the industry's gold standard for insurance brokers and is currently met and retained by fewer than 100 firms across the country.
The key reason for using the services of an insurance broker is that the broker can advise you on which product is the most suitable for your needs and will also provide you with similar advice to assist you in handling any claims that may occur. Some of the key reasons that you should use a broker rather than go direct to an insurer are as follows:
A broker can advise you on a range of products from different insurers and provide comparative quotations for you to consider.
If you buy your insurance direct from an insurer, they can only provide you with terms and conditions and information relating to their own product.
A broker can provide you with impartial advice concerning any claims that may occur.
MOFS is not owned either in whole or in part by any of the insurers with whom we deal and in general, we act as your agent when arranging insurance. We will always advise you where we are not acting as your agent and if asked, we will always disclose what we earn when arranging your insurance.