"Mason Owen Financial Services Ltd (MOFS) is a wholly owned subsidiary of Mason Owen & Partners Ltd, who are commercial property consultants."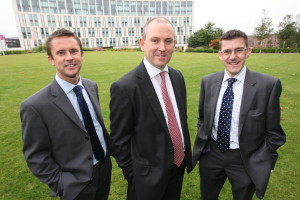 We currently share an office in Liverpool, though the group has offices in London and Edinburgh and an Associate office in Dublin.
The administration of insurance operates solely from our Liverpool office, though our clients are situated throughout the United Kingdom and on the continent of Europe.
The property group has been serving the business world since 1967, whilst the insurance business was first incorporated in March 1988.
The original insurance business concentrated on the property investor sector and though we retain a strong presence in that market, our product range has now expanded to include a range of commercial products in the corporate sector, along with a strong involvement in the provision of legal indemnity insurance and private client related products.